update
Lab SaaS provider Labforward raises Series B funding to >€8.5 million in second closing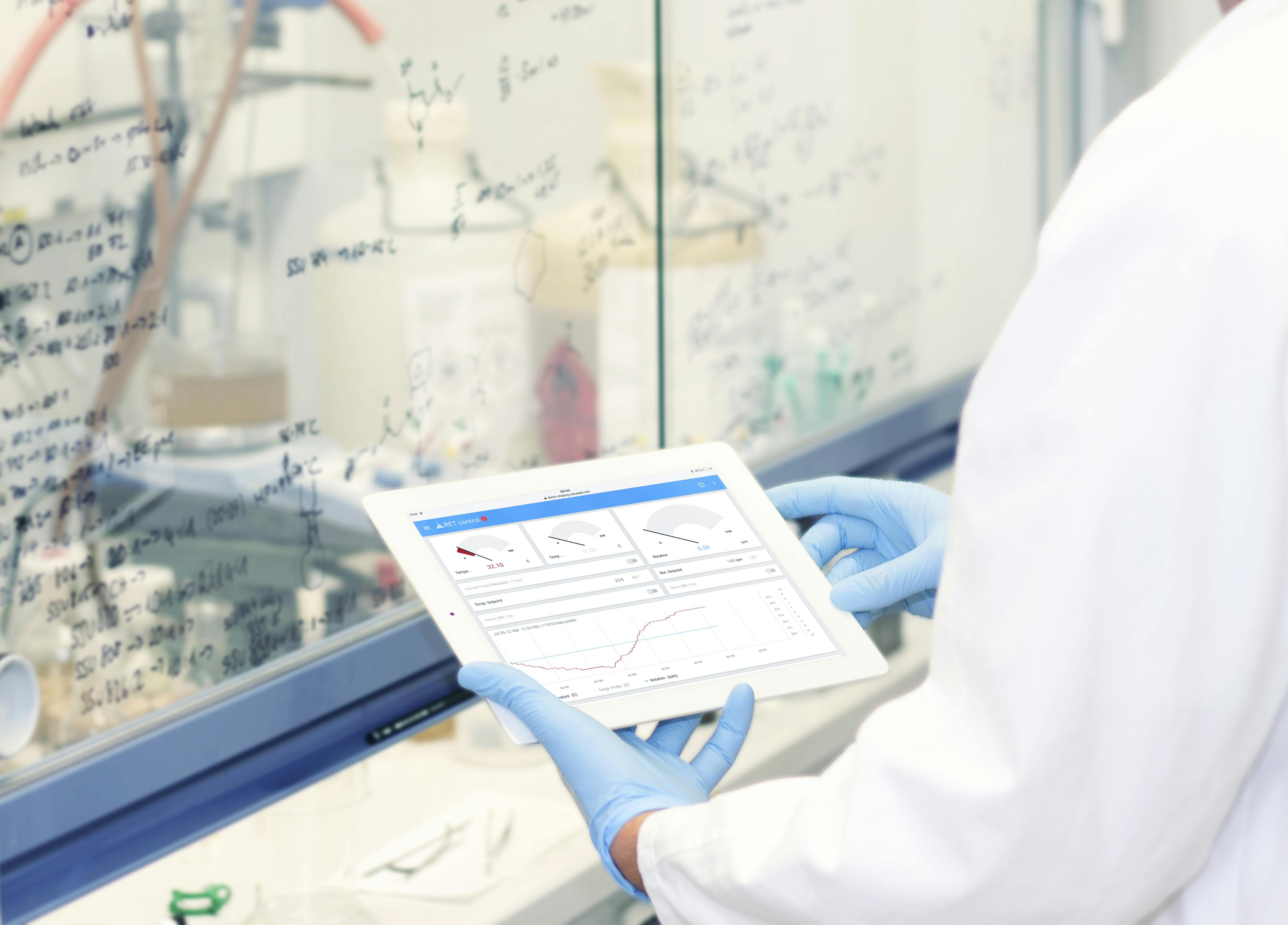 BERLIN, 4. May 2021 - - With the successful completion of a second closing, Labforward increases its January financing round by >€3 million to just over €8.5 million. The majority of the new capital comes from the Fielmann Family Office, majority owner of the leading German family-owned company of the same name, which provides eyeglasses and hearing aids to its 27 million customers in 15 European countries.
Labforward has completed a second closing for Series B financing. In addition to the Fielmann family office, existing investor IBB Ventures as well as existing and new business angels invested in the Berlin-based laboratory software company to finance the company's growth.
Work in laboratories is still characterized by numerous manual processes that are handled by teams on site. The extent to which laboratories have already digitized or even automated their processes is currently particularly evident in the coronavirus crisis. The use of technology will determine whether scientific work can safely continue during the pandemic or must be suspended to protect the health of employees.
"The experience of the last year has shown lab staff the importance of investing in automation and digital data management to keep a lab running with fewer staff on site," said Dr. Simon Bungers, co-founder and CEO of the company, "We're seeing an increase in demand for our solutions that enable teams to control equipment regardless of location, capture data digitally, and allow scientists to access data in the cloud or on an accessible server for analysis and process optimization."
Innovative digital solutions that improve the processes of life science companies, the pharmaceutical industry and healthcare in general are at the heart of the investment focus of the team behind the Fielmann Family Office. "We are actively looking for software solutions that increase productivity and efficiency in healthcare," explains Peter Stauffer, Managing Director of the Family Office. He continues, "After the experience of the COVID crisis, no one will accept average drug development cycles of 12 years anymore. Labforward's vendor-independent and instrument-agnostic offering enables a new dimension for efficient work in the laboratory and helps to shorten these cycles. We are excited to invest in the company's growth and accelerate the digitization of labs around the globe."
With the additional funding, Labforward will invest in further expanding the team and making the fully digitized lab of the future accessible to companies looking for smart solutions for their labs. "Together with industry partners, we are currently building a showroom lab in Berlin. There, lab teams from all over the world can experience what is possible with today's technology. It will be a great place to demonstrate how networked labs work, and it will also allow us to test many ideas and innovations," explains Simon Bungers.
The showroom is expected to open this summer.
Press kit
Link to Photos, Videos & Screenshots: 2021-01 Labforward press kit
About Labforward GmbH
Labforward (www.labforward.io) develops digital software solutions for the laboratory. Products include the comprehensive and well-designed Labfolder electronic lab notebook (ELN) and the Laboperator Internet-of-Things (IoT) platform.
Labforward was formed in May 2019 through the merger of labfolder GmbH and cubuslab GmbH. labfolder GmbH was founded in 2013 by Simon Bungers (CEO) and biophysicist Florian Hauer (CPO), later joined by Yannick Skop (CCO) and Mario Russo (CTO). Dominic Lütjohann and Julian Lübke, who founded cubuslab GmbH in 2015, joined the Labforward team as co-founders and leaders of the Laboperator product.
The Labfolder ELN is used by more than 40,000 international scientists and helps labs capture, share, retrieve and validate data as a team.
The Laboperator platform can control and monitor lab instruments and execute structured workflows in an automated manner. Data is stored centrally, making it available at any time for data management platforms such as labfolder or other ELN or LIMS systems.
The increasing demand for digital solutions in the regulated laboratory environment has led to continuous strong growth of Labforward. The ongoing Corona crisis has increased demand for collaboration and automation solutions as labs face closures as well as pressure to operate more efficiently.
Prior to this second closing, Labforward was backed by investors Tecan, Peppermint Ventures, IBB Beteiligungsgesellschaft, Vogel Ventures and a consortium of experienced business angels.
About Fielmann Family Office
The Fielmann Family Office manages the diverse holdings and charitable activities of the entrepreneurial family of the same name, including the majority shareholding in Fielmann AG. The listed company supplies customers in 15 European countries with fashionable glasses, contact lenses and hearing systems at the best price. In the area of venture capital, the Fielmann Family Office focuses on digital health companies with a clear vision to help develop the healthcare system for the benefit of patients, doctors and health insurers.
For more information, info@fielmann.fo.
About IBB Ventures
IBB Ventures (www.ibbventures.de) has been providing venture capital to innovative Berlin-based companies since 1997 and has established itself as the market leader in early stage financing in Berlin. The funds are primarily used for the development and market launch of innovative products or services and for business concepts in the creative industries. Currently, two funds with a total volume of EUR 100 million are in the investment phase. Both VC funds are financed by funds from Investitionsbank Berlin (IBB) and the European Regional Development Fund (ERDF), managed by the State of Berlin. IBB Ventures has already invested in more than 240 Berlin-based creative and technology companies; in consortia with partners, the startups received approximately EUR 1.62 billion, of which IBB Ventures has invested more than EUR 240 million as lead, co-lead or co-investor. IBB Ventures is the umbrella brand for the VC activities of IBB Beteiligungsgesellschaft. 
Contact:
Clemens Kabel
IBB Ventures
Bundesallee 210
10719 Berlin
Tel: +49 (0)30 2125 3201
Mail: info@ibbventures.de